Costs, supply crunch test walnut farmers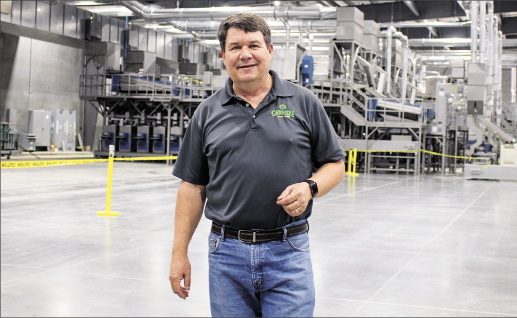 ---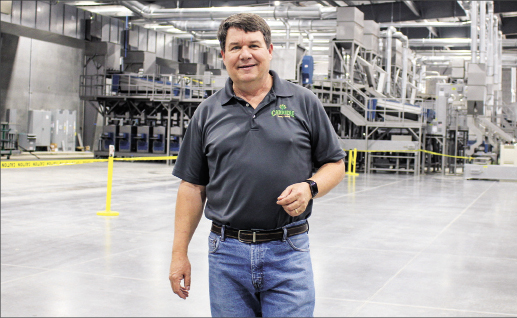 ---
By Christine Souza
Entering the season with an oversupply of walnuts, California farmers and shippers in the heart-healthy nut business say times are tough.
Growers, who are set to harvest the industry's third-largest walnut crop, face high production costs, while exporters of the crop work to find solutions to supply-chain backlogs.
Stanislaus County walnut farmer Paul Wenger, owner of Wood Colony Nut Co., which sells walnuts to a broker, said high costs to grow the crop make efficiency a priority.
"With the supply crunch, the cost of everything is going up," said Wenger, a past president of the California Farm Bureau. "The price of crop-protection materials, fuel and fertilizer went way up, and we're seeing the wages we pay our employees go up. So we just got to figure out how we're going to get through it.
"The only way that we're surviving is by being as efficient as we can with expenses and not spending a dime more than we have to, and (through) the use of mechanization."
California's walnut crop—typically harvested from mid-September to mid-November—is forecast at 720,000 tons, down 1% from the previous year's 725,000-ton crop, according to a Sept. 1 report by the U.S. Department of Agriculture National Agricultural Statistics Service. The state has 400,000 bearing acres of walnuts this year.
Freezing temperatures and frost damage that occurred in late February may have affected early walnut varieties. Impacts from the freeze or drought will be known as the crop is harvested.
Robert Verloop, CEO of the California Walnut Board and California Walnut Commission, said consensus within the industry is that the walnut crop will be larger than estimated, likely between 775,000 tons to 800,000 tons.
"It certainly is not a small crop by any stretch of the imagination," Verloop said.
The unofficial carryover number of walnuts from 2021 is about 135,000 tons and is expected to change as walnuts are shipped during the next two months, he said.
Sixty percent of the state's walnut crop is exported, including to Europe, Turkey, India, Spain, Japan, Korea and the Middle East, Verloop said. Walnut imports from competitors such as Chile and China also affect the market and add to the supply imbalance, he added.
With the walnut sector already subject to trade tariffs, Verloop said, the COVID-19 pandemic was "an instigator" in disrupting the walnut supply-demand balance and has led to trucking and transportation challenges, congestion at the ports and a slowing of consumer demand.
"What was maybe a traditional cadence to the industry changed, and consumer demand hasn't returned the same way as it did prior to COVID," Verloop said. "As a result, the pipeline started to back up."
He added, "Consumer buying patterns have changed, food service and restaurant operations have changed, and food-ingredient manufacturers have changed their product offerings, and, in some cases, they've eliminated lines of product."
Despite the challenges, Verloop said he believes the market has not stopped growing, though it has matured and is developing, just not at the clip it was previously.
"There are a lot of reasons to be optimistic once we get past some of these backlogs and plugged pipelines of supply," Verloop said. "We need the economy to be vibrant. We need trains to be rolling and ships to be floating."
Still others remain optimistic about the future of California walnuts.
Bill Carriere, president of Carriere Family Farms—a grower, processor and marketer of shelled and inshell walnuts in Glenn County—said his operations became vertically integrated in 2000 and have since added inshell and shelling processing lines. This month, Carriere unveiled the first phase of an expansion project. It includes a new walnut sheller that can process 24,000 pounds per hour, and a new storage building and cold-storage area that have a capacity of 50 million pounds.
His future plans include expanding storage capacity to 85 million pounds and adding a shell-to-energy facility that converts walnuts shells into green hydrogen.
"We believe in the long-term viability of the walnut market," Carriere said. "Eventually, the market will correct itself, and the survivors will be those who have efficient and sustainable businesses.
"We saw larger crops on the horizon, a lack of storage and increases in labor costs," he added. "We knew that we needed to become more efficient and handle product with more automation and access to real-time processing data."
The company's updated shelling facility uses laser-sorting equipment to separate walnuts by halves and pieces, with the expectation that 75% of the walnuts will be packed as halves. "The goal is less breakage and more halves as opposed to pieces," Carriere said.
With sufficient walnuts to get customers through November, Carriere acknowledged this year will be tough. But he said, "That isn't to say that customers aren't interested in new crop purchases."
"We will have a sufficient supply of excellent quality walnuts to supply to the market," Carriere added. "Walnuts are a great value this season and hopefully with a little encouragement and education from our industry, we can convince consumers to take advantage of more of our healthy product."
The California Walnut Commission plans to continue promoting the health benefits of walnuts to domestic and overseas markets, Verloop said.
"Walnuts have an established reputation for quality, consistency, reliability and trustworthiness," Verloop said. "Ninety-four percent of consumers understand that nuts are healthy and good for you."
To grow demand for California walnuts, Verloop said, it's time to expand the reach of walnuts and make them more visible in the produce aisle with other snack nuts such as almonds and pistachios.
"We're going to be expanding our efforts to become more relevant in the produce department," Verloop said. "That means we have to think differently—it's a smaller pack size, it's more snacking oriented and more cross promoting with cheese, yogurts and cereals."
(Christine Souza is an assistant editor of Ag Alert. She may be contacted at csouza@cfbf.com.)
Permission for use is granted. However, credit must be made to the California Farm Bureau Federation