A misguided push for organics triggers a food crisis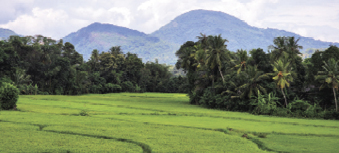 ---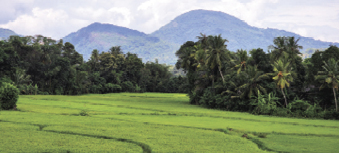 ---
By Amrith Gunasekara
Many in the California farming community may have read about impacts of a detrimental food security policy of banning synthetic fertilizers to go "all organic." It happened on the island nation of Sri Lanka in what could be a cautionary tale for other regions, including California.
The impacts of a forced government policy in Sri Lanka are real—and disastrous. Sources in Sri Lanka say rice harvest has plummeted 50% since the government ordered the country's 2 million farmers to go organic. There has been complete destruction of the corn and maize crops, and a 50% drop in tea production. Rice is the staple carbohydrate in the country, while Ceylon tea is world renowned and an important export.
Food prices increased with the drastic declines in yield. Vegetable prices have risen three-fold or higher, and rice prices doubled nearly overnight. Most importantly, the overall quality of meals has declined for families. In June, the nation implemented a four-day workweek—not in the vein of transitioning workforce needs, but just so average citizens can grow food for themselves.
Sri Lanka will be memorialized in history for what happens when national policies don't support realistic food security objectives—namely, to ensure a safe, affordable, nutritious and diverse food supply. It will also be remembered for extreme policies based on philosophical beliefs that organic agriculture is better than conventional and that synthetic fertilizers are bad, even if science and practicality say otherwise.
Agricultural inputs such as fertilizers, regardless of source, are essential to feed our growing population, locally and globally. This does not mean that organic agriculture does not have a place in food security discussions. It certainly does. Organic produce, which uses organic fertilizer inputs, may be inherently more expensive, and yield losses are greater at times compared to conventional agriculture using synthetic inputs. But it provides higher returns for farmers and ranchers where there is a market.
People can afford organic agriculture products in countries with higher standards of living. In California and developed nations, organic is an important option for consumers. Yet the threshold for supporting organic production in a global, competitive marketplace is a big unknown.
What is troubling is when, instead of market forces and consumer choices dictating organic agriculture's market share, policies are drafted to establish a mandated threshold for organic acreage. Now new polices in California, where currently only about 10% of irrigated agricultural acreage is under organic production, may be doing exactly that.
California appears to be ignoring the lessons in places such as Sri Lanka in an effort to establish philosophical goals without the pragmatism this issue requires. Organic acreage targets have been established for the first time in the California Air Resources Board Scoping Plan, which is updated every five years and often drives policy initiatives.
More scientific and economic research is needed to understand different agriculture systems from a multitude of factors. Those include plant food inputs, greenhouse gas emissions, energy and water resources use, crop protection material availability, production costs, yields, market trends and ability to feed a growing population.
Evaluating the effect of agricultural policies on food security must be priority No. 1, 2 and 3. But unfortunately, that can take a back seat to environmental initiatives in California.
I recently visited Sri Lanka, where life goes on, despite the hardships. Sri Lankans, from drivers of three-wheeled tuk-tuk taxis to university scientists and corporate executives, express frustrations with their government's lack of common-sense understanding of agricultural food production.
The people have been through a lot in this young democracy, including civil wars, economic difficulties and corrupt leadership. They are hard-working and generous—and care deeply about the land on which they live. With plummeting food yields, fuel shortages and an economy in disarray, they carry on, smiling and appreciating what they have as many hope better leadership decisions and policies in the future may still lead their country to greater prosperity.
Sri Lanka's disastrous organic agriculture policy has raised awareness of the importance of synthetic inputs for producing affordable, safe food products and averting a farming crisis. Can the same thing happen in California and in other parts of the world? Let us hope that what the 22 million Sri Lankans have endured in lessons for agricultural food security won't be ignored by leadership here in California and elsewhere in a philosophical embrace of a false sense of environmentalism.
Agricultural inputs and food production go hand in hand with ensuring food security. Our leaders in California should recognize the vital importance of agriculture and protect what should be the state's more important assets—farms, ranches and the families that run them.
(Amrith Gunasekara, Ph.D., is director of science and research for the California Bountiful Foundation, an affiliate 501(c)(3) of the California Farm Bureau. He may be reached at agunasekara@cfbf.com.)
Permission for use is granted. However, credit must be made to the California Farm Bureau Federation