Senate passes farm-backed bill on fire insurance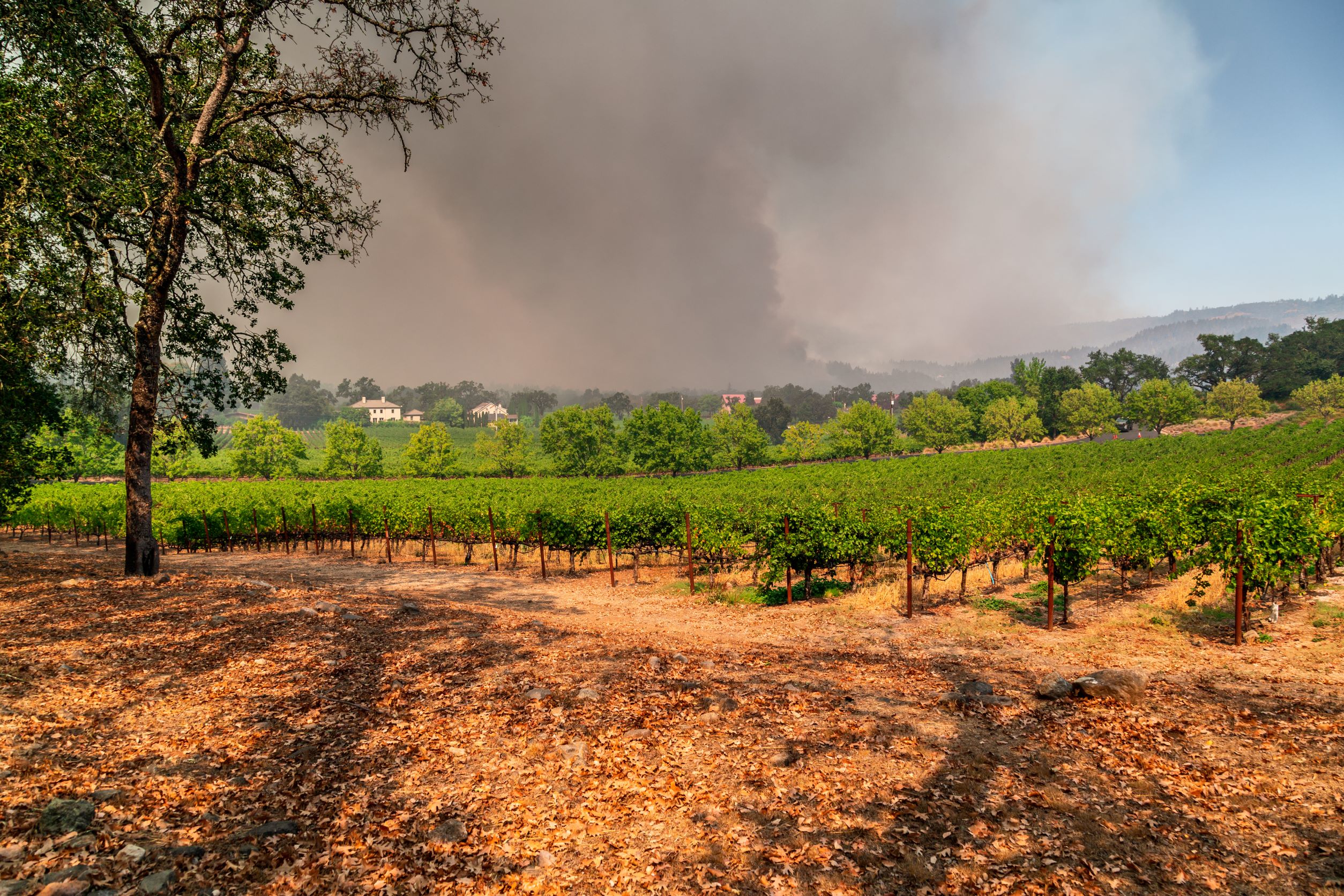 ---

By Caleb Hampton
Wildfires that raged across California over the past several years have devastated farms, spoiling crops and burning farm buildings. After the flames were extinguished, the threat of wildfires has continued to cost farmers in other ways.
Since the Thomas and Tubbs fires in 2017, farmers in parts of the state have seen the premiums on their property insurance policies rise exponentially. Some have had their policies dropped altogether.
"We started being targeted for living in an area that was susceptible to wildfires," said Peter Nissen, a Napa County winegrape grower and president of the county Farm Bureau. "In certain zip codes, insurance carriers would not renew—or not even entertain in the first place—a property's ability to get insurance."
Last week, the California State Senate passed legislation that would build on solutions signed into law in 2021 to improve insurance options for farms exposed to wildfire risk.
The California FAIR Plan, the state's insurer of last resort for those struggling to find coverage options, covers residences. But the FAIR Plan long excluded commercial farm structures. Structures such as tasting rooms, outbuildings, packinghouses and storage facilities, some containing thousands of bottles of wine or other valuable commodities, became impossible for many farmers and vintners to insure.
"Just like any business, you want to be able to have insurance to manage your risk," said Peter Ansel, policy advocate for the California Farm Bureau, adding that the problem threatened the viability of farm businesses.
Without insurance, business owners, like homeowners, are generally ineligible for the loans they need to establish their operations.
"If you are a homeowner, you typically can't get a mortgage to buy that home without being able to access insurance," Ansel said. "When we're talking about farmers, they need to be able to access loans to build those farm operations and facilities."
In 2021, lawmakers passed Senate Bill 11 to include commercial farm structures in the FAIR Plan. It was an important step, farmers say, but the policies were expensive and did not provide comprehensive coverage for many farms.
"People have had to get creative to meet the insurance threshold their lender requires," Nissen said. "Before, they might have had one policy that covered five or six properties. Now, they may have several different policies to get the proper coverage because no one will cover everything."
The FAIR Plan was not meant to be a permanent solution. "The goal is to get back into the competitive market where the rates will hopefully be better and the policies will be comprehensive," Ansel said. To the extent that they have reassessed the risk profile of certain areas, "that's also what insurance companies want," he added. "They want to be able to compete and write more policies for businesses."
The FAIR Plan has a clearinghouse where insurance companies can browse its policies and make coverage offers. However, the clearinghouse lists only residential policies, not commercial ones, preventing farmers from bringing all their properties back under the same, competitive insurance policy.
"You could find yourself in a scenario where your residential policy would end up on the clearinghouse list, but the policies written for the building across the driveway would still be in the FAIR Plan," Ansel said.
Senate Bill 505, authored by state Sen. Susan Rubio, D-Baldwin Park, and sponsored by the California Farm Bureau, would add commercial policies to the FAIR Plan clearinghouse so that they can re-enter the competitive market and get better insurance coverage. It passed the Senate last week and now goes to the state Assembly.
"California's farmers and ranchers need insurance options to safeguard their ability to continue producing the food that America needs," said California Farm Bureau President Jamie Johansson. "Senate Bill 505 provides agricultural producers who turned to the California FAIR plan the ability to return to the competitive insurance market."
The legislation is supported not just by farmers but also insurers, brokers and agents, he added.
"California businesses do best when they have more choices for insurance coverage," said California Insurance Commissioner Ricardo Lara, who co-sponsored the bill with the Farm Bureau. "Giving them more options must be our top priority."
(Caleb Hampton is an assistant editor of Ag Alert. He may be contacted at champton@cfbf.com.)
Permission for use is granted. However, credit must be made to the California Farm Bureau Federation