Storms boost water supply, but drought impacts linger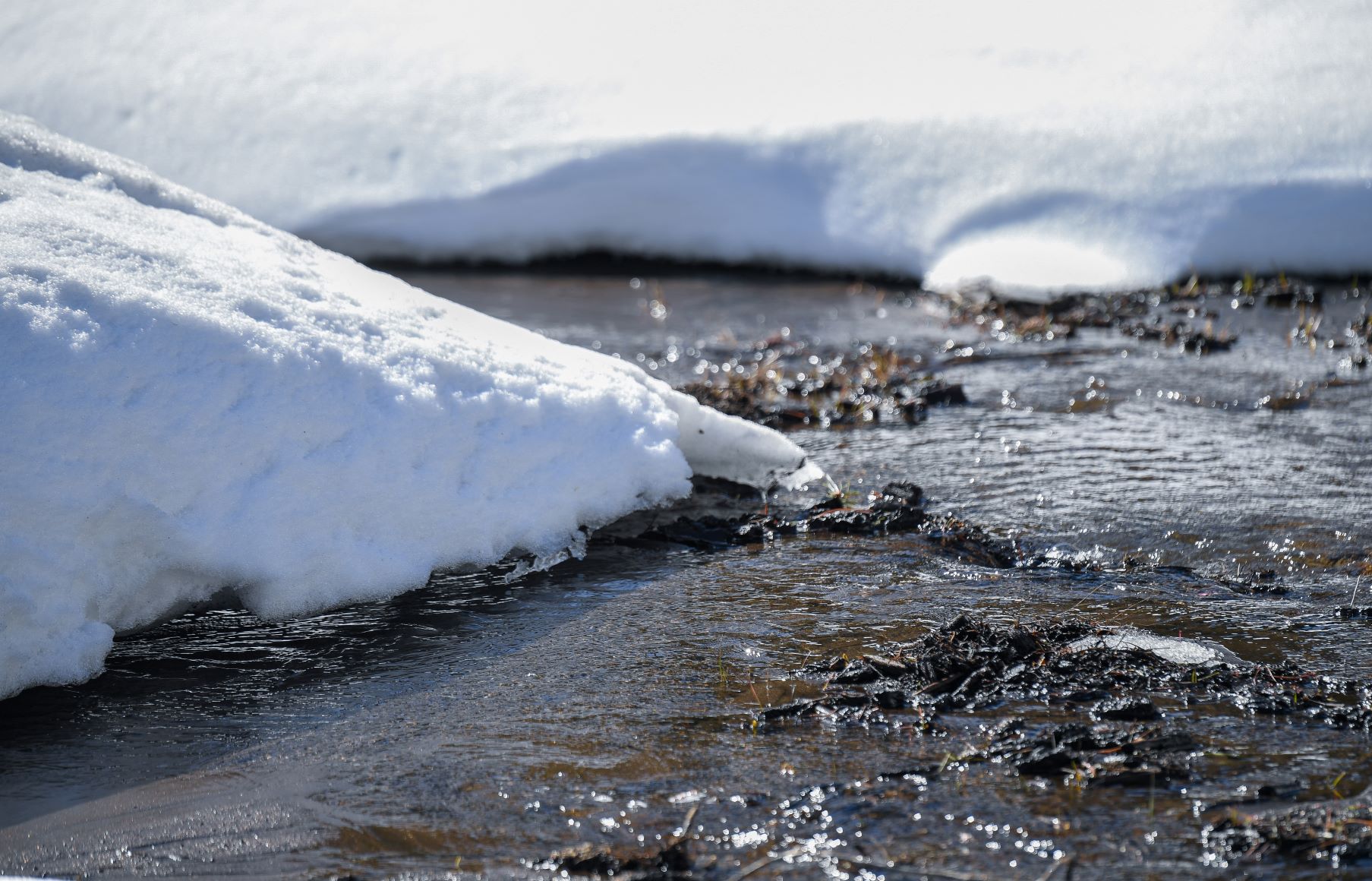 ---

By Christine Souza
Severe winter storms that caused widespread flooding and damage to California communities also contributed to improving the state's water-supply picture, increasing reservoir levels and boosting the Sierra Nevada snowpack to 222% of average last week.
The sudden water abundance comes after the state endured three years of drought and water cutbacks.
"What we're seeing here is just an extended period of storm after storm after storm, so you do begin to build some accumulated impacts through the system as well as one of the largest all-time snowpacks," said State Climatologist Michael Anderson of the California Department of Water Resources.
Fresno County farmer Nick Rocca, who grows raisin grapes and almonds, said "farmers have prayed for rain for the last decade." Yet he said the deluge is creating new challenges.
"Well, we got it and now what do we do with it?" Rocca said. "This is just shining a light on all the infrastructure issues we have as a state even more so. We can't manage it when there's none, and we can't manage it when there's too much, so what are we going to do?"
A partial response to Rocca's question may be found in a March 10 executive order by Gov. Gavin Newsom that temporarily lifts permit restrictions so that water users can divert floodwaters to farmland for groundwater recharge.
Newsom's order allows the State Water Project to conserve 237,000 acre-feet of water and the U.S. Bureau of Reclamation to divert more than 600,000 acre-feet of floodwaters for wildlife refuges, underground storage and recharge.
"The executive order will hopefully help reduce some of the effects of the flooding," said Fresno County farmer Don Cameron, who is known as a pioneer in on-farm groundwater recharge. "It was wise for the governor to have the executive order to at least get as much water off these rivers during flood periods and put it in the ground banked for future use, because we know we'll have more droughts."
By capturing floodwaters for recharge, Cameron said, he and other growers ran into issues of debris. He said there were associated costs of "getting the water off the waterway and onto land, either in equipment rental or diesel costs, and possible loss of income from flooded fields."
Cameron, president of the California State Board of Food and Agriculture, said many critically overdrafted regions do not have infrastructure in place to accept and use a lot of the floodwater.
"We need additional infrastructure in areas that typically don't have surface water supplies, so that in the future when we have events like this, we can capture more of the floodwater and get it banked in the aquifer," he said. "We will be more resilient in the future if we can do that."
Rocca said he relies on water from the Fresno Irrigation District, which is part of a groundwater sustainability agency working to balance aquifer supplies hrough the state's Sustainable Groundwater Management Act. He said growers who took advantage of a delivery of water in March did so "because they wanted to get the recharge credit from the irrigation district."
State and federal water officials have been vocal that the drought is not over, emphasizing that groundwater basins still need to recover. Groundwater accounts for 60% of the state's water supply in dry years, the state reports.
Despite March storms boosting water capacity at Lake Shasta, the largest reservoir in the federal Central Valley Project, the facility remains below average. As of Monday, the reservoir stood at 75% of capacity and 98% of its historic average.
After storm events in December and January added to reservoirs and snowpack, in early February, federal officials announced water allocations for CVP contractors that were much improved from 2022. The Department of Water Resources, which operates the State Water Project, increased 2023 water allocations from that project from 30% to 35%.
Any increases in allocations are dependent on improvements in hydrology. California water officials say they plan to update the SWP allocation by the end of March. As of Monday, Lake Oroville, the project's largest reservoir, reached 82% of capacity. That was 122% of its historic average.
With much of California under a state of emergency due to severe winter storms, it remains under a drought emergency issued by the governor in October 2021. The emergency triggered water curtailment orders by the California State Water Resources Control Board for affected watersheds. Although the orders are suspended, the board continued the curtailments in 2022. The orders expire in August.
Amid the drought and water cutbacks in 2021 and 2022, California agriculture fallowed 1.2 million acres of irrigated farmland, according to research by the University of California, Merced.
(Christine Souza is an assistant editor of Ag Alert. She may be contacted at csouza@cfbf.com.)
Permission for use is granted. However, credit must be made to the California Farm Bureau Federation