From the Fields - Ritta Martin
---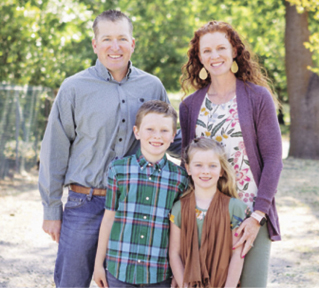 ---
By Ritta Martin, Glenn County livestock producer
I'm a sixth-generation rancher on the western side of Glenn County along the foothills. We run cattle and goats and some sheep.
We've gotten more rain in the past three months than we've gotten for the past several years. There's a lot of water and a lot of mud. Up until this current storm, it has been really cold, so the grass is not growing as quick as we wish it would. Most people in our area are still hauling feed to their livestock because the grass just can't keep up with the demand.
With all of the rain, we're hoping we'll have more grass this year than we've had in prior years. That would help us have a better growth season for the cattle. We're always looking far out—six to 10 months out—to see what the feed conditions will be, so we can plan to buy more hay or try to find more grazing land for the livestock.
Hay prices are at record highs, but the cattle market is also very good. Everyone is optimistic that with the rain, they will be able to buy cattle and turn them out on the grass.
The majority of my goats have their kids in October, but I have a small herd in the barn having their babies right now. It's not ideal weather for goat birthing, but these warmer storms are better than the cold storms.
Probably 75% of the cows have had their babies by now. They're well on their way for the year, just waiting for the grass to grow. We start calving around Jan. 1. This is the tail end for cows having their babies. It's been a good season.
One issue in our area is that there's a bridge that has been closed since the initial flooding in January. That has really hampered people being able to get back and forth to check on their livestock in the northwestern parts of Glenn County. That's a unique challenge this year.
Permission for use is granted. However, credit must be made to the California Farm Bureau Federation