Supreme Court water ruling gives clarity to farmers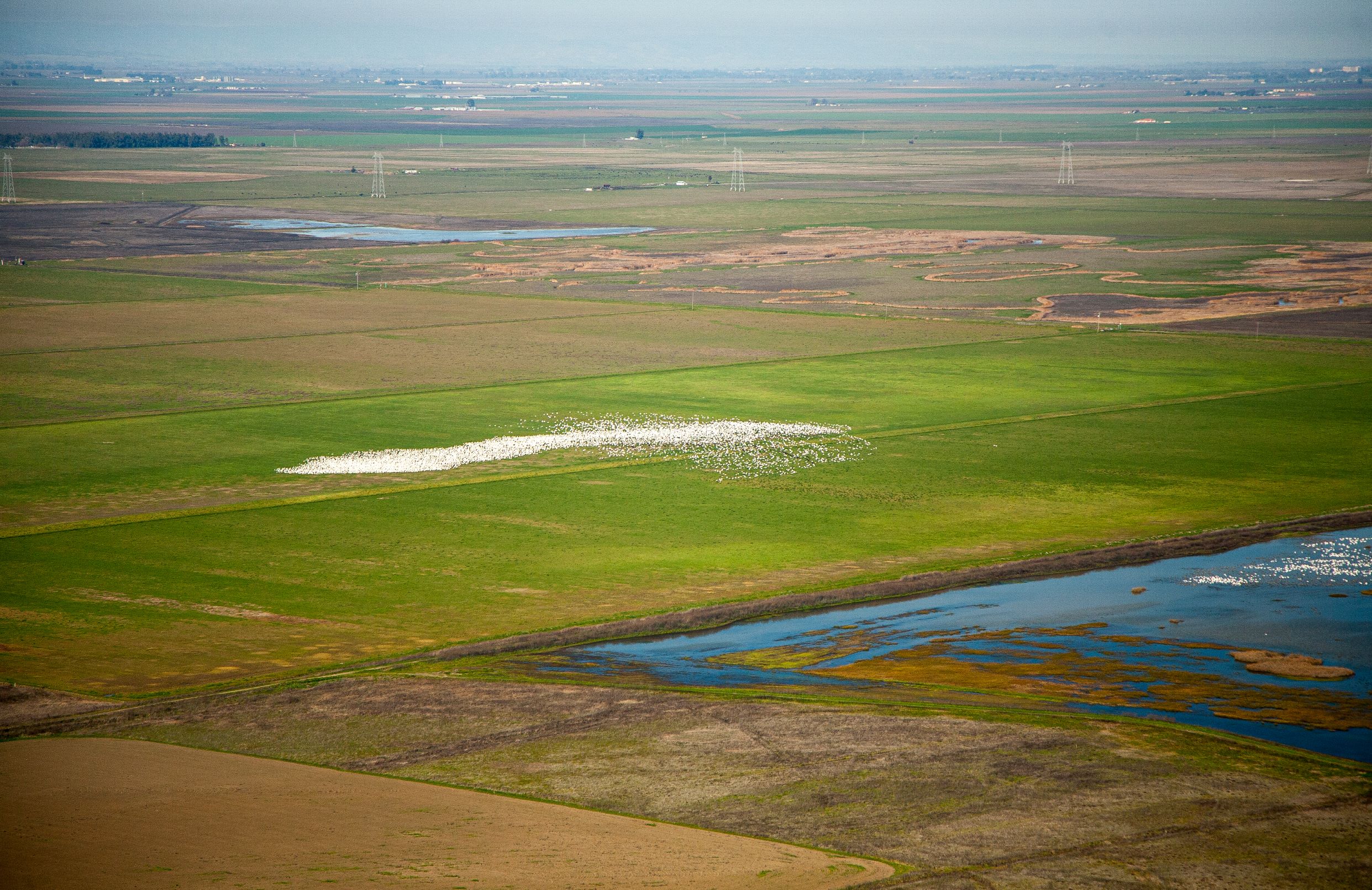 ---

By Ching Lee
With puddles in their fields at risk of being counted as a wetland and regulated as "waters of the United States," farmers for years have sought relief from what they say is government overreach into vast swaths of the nation's land and water.
They got their wish last month when the U.S. Supreme Court set limits on how the Environmental Protection Agency can regulate the nation's wetlands and waterways.
Though the high court reined in the scope of the 51-year-old Clean Water Act and resolved "a nagging question about the outer reaches" of that law, states retain authority to regulate waters within their own borders.
That means what happens on the federal front does not affect what the State Water Resources Control Board can do in California, said Kari Fisher, senior counsel for the California Farm Bureau. The state water code, she noted, "already regulates more than what can be regulated under the Clean Water Act."
How the Supreme Court decision helps farmers, she said, is they now have a clearer definition of "waters of the U.S.," or WOTUS, and what requires a Clean Water Act permit—and triggers civil and criminal penalties if one is not obtained. Depending on the situation, farmers may still need a state permit.
"One of the biggest takeaways is the clarity that the Supreme Court rule provides," Fisher said. "For the first time in decades, farmers and ranchers have a specific test regarding what is and isn't a water of the U.S."
The clarity comes by way of a lawsuit filed by an Idaho couple, Michael and Chantell Sackett, who were backfilling their property with dirt to prepare for building a home. The property sits near a ditch that feeds into a creek, which in turn feeds into Priest Lake. The EPA stopped work on the project because it classified the property as a wetland, saying the Sacketts failed to get a permit to dump soil and gravel onto "waters of the United States."
All nine justices agreed that the Clean Water Act does not apply to the Sacketts' property, which is "distinguishable from any possibly covered waters." But they divided 5-to-4 on how to construe which wetlands the Clean Water Act covers.
Writing for the majority, Justice Samuel Alito rejected the test that former Justice Anthony Kennedy used in a previous case, Rapanos v. United States, which concluded that a body of water falls under federal jurisdiction if there is a "significant nexus" between it and navigable waters.
Farmers and ranchers contend that the EPA has used that test to assert jurisdiction over ever-increasing expanses of land by regulating features that are often not recognizable as water bodies. Once a feature is declared a WOTUS, farmers may have to seek a permit to perform farming activities such as plowing a field—at substantial cost of time and money.
In his opinion, Alito noted the EPA itself admitted "almost all waters and wetlands" are potentially susceptible to regulation under the "significant nexus" test. He defines "waters of the U.S." more narrowly, saying only "relatively permanent, standing or continuously flowing bodies of water" such as streams, oceans, rivers and lakes should be regulated under the Clean Water Act. Some wetlands qualify as WOTUS, he said, if there is a "continuous surface connection" to waters covered by the law, so that they are indistinguishable from those waters.
Justice Brett Kavanaugh, however, said the majority's "continuous surface connection" test departs from how the law has been interpreted through 45 years and eight presidential administrations. In his concurring opinion—joined by the three liberal justices—he noted that since 1977, Congress has made clear that the Clean Water Act covers "adjacent" wetlands, which include those "separated from covered waters by man-made dikes or barriers, natural river berms, beach dunes, or the like."
By narrowing the law to cover only adjoining wetlands, Kavanaugh said, the court's "new test will leave some long-regulated adjacent wetlands no longer covered by the Clean Water Act, with significant repercussions for water quality and flood control throughout the United States."
The Sackett v. EPA decision will now force the Biden administration to scrap a rule that became effective in March on what "navigable waters" are subject to regulation under the Clean Water Act, Fisher said. The Biden rule retains Justice Kennedy's "significant nexus" test and will need to be replaced with a new definition that complies with the current Supreme Court ruling.
For years, farmers and other landowners say they've been subjected to a game of regulatory ping pong as they try to navigate the government's shifting rules from one administration to the next. With the ruling, there is now more certainty, as "any new administration will have to comply with the Sackett decision," Fisher added.
The ruling does not stop Congress from giving more power to the EPA. Congress could amend the Clean Water Act to provide clarity on what is and isn't waters of the U.S. What's more, farmers and landowners will still need to follow local environmental regulations.
In a friend-of-the-court brief, the California Farm Bureau, along with 19 other state farm bureaus, underscored the importance of leaving land- and water-use regulations to state and local governments, which they say are "capable and willing to take on these responsibilities."
In California, the State Water Resources Control Board has been developing its own wetlands policy since 2004, with its own definition of what it considers a wetland and how it plans to regulate dredge-and-fill activities in the state.
In a statement, the water board said the Supreme Court decision "only narrows the scope of federal jurisdiction and does not weaken California's more stringent wetlands protections." It noted that under the Clean Water Act and California's Porter-Cologne Water Quality Control Act, the state retains regulatory authority over nearly 1.6 million acres of lakes, 1.3 million acres of bays and estuaries, 211,000 miles of rivers and streams, and 1,100 miles of coastline.
"The ruling effectively will require California to increasingly rely on its own regulatory wetlands protection programs, deprive the state of expertise previously provided by the U.S. Army Corps of Engineers and affects multiple neighboring states," the water board said.
With his region impacted by this year's storms and flooding, Tulare County dairy farmer Tom Barcellos said it was environmental rules that contributed to some of the problems: "We didn't have the river channel cleaned out the way it should because we're not allowed to do that without a permit."
Though he praised the Supreme Court decision, Barcellos expressed concern that California regulators will now say "it's up to us" and expand their reach by enacting more intrusive rules.
"The state has a tendency to want to control everything," he said. "We can expect that they'll be pushed by environmental groups to tighten things up."
(Ching Lee is an assistant editor of Ag Alert. She may be contacted at clee@cfbf.com.)
Permission for use is granted. However, credit must be made to the California Farm Bureau Federation