Two key projects to give full water supplies to farms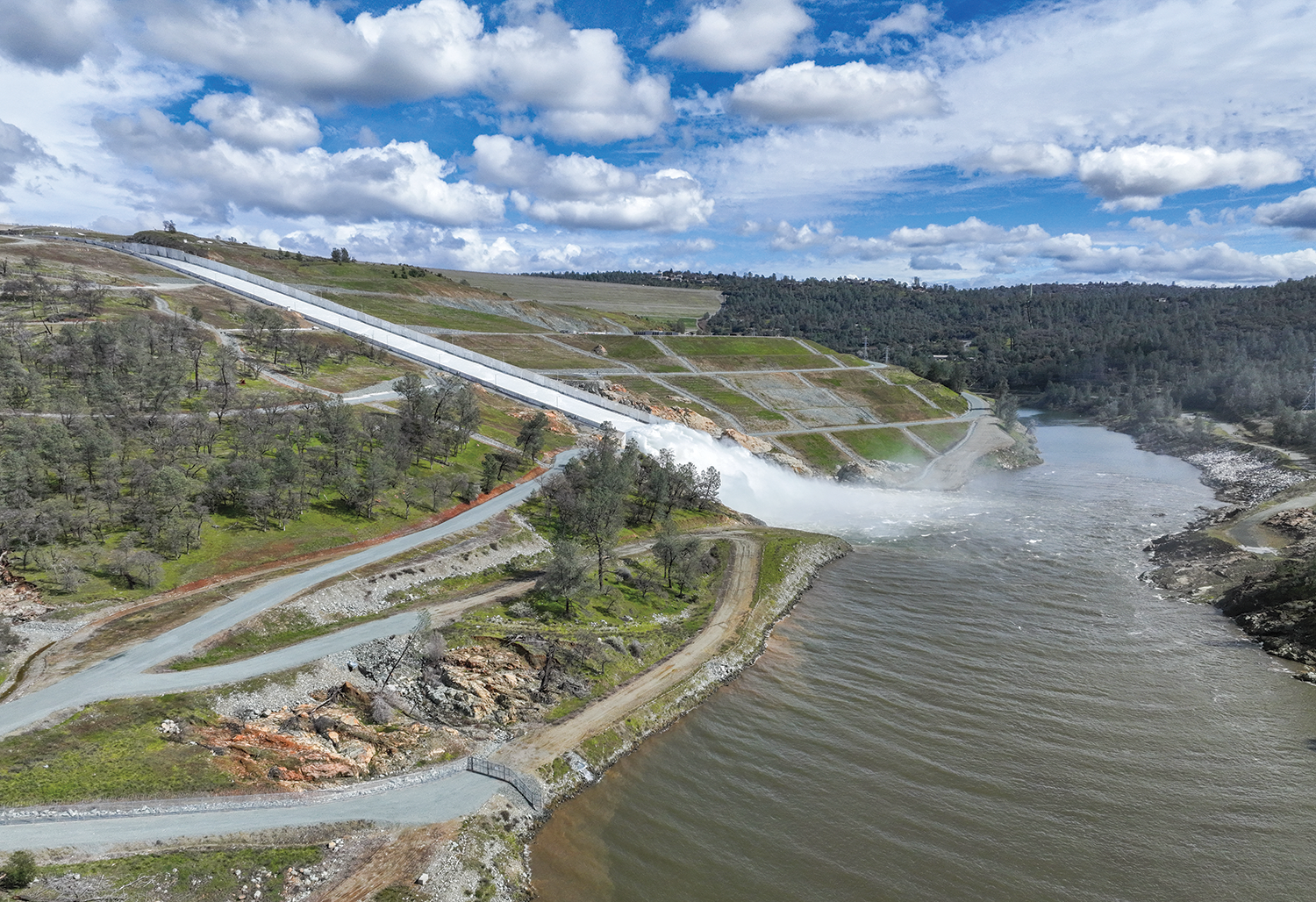 ---

By Christine Souza
After a series of winter storms boosted California's reservoirs and snowpack, state and federal officials are pledging full water deliveries, increasing 2023 allocations for farmers and water districts to 100% of requested supplies for the year.
With snowmelt occurring, the California Department of Water Resources said last week it expects to deliver 100% of requested water supplies from the State Water Project. That is up from a 75% allocation announced in March.
The water will be delivered throughout the year to the SWP's 29 public water agencies that serve 27 million Californians and 750,000 acres of farmland.
"In water-supply terms, it was a great water year, and we should celebrate that. I don't think we've had good news on allocations in a number of years," said Chris Scheuring, California Farm Bureau senior counsel. "While we're celebrating a good water year and great allocations for most of the water districts, we're also mindful that water behind the reservoirs is going to have to get us through some dry years."
The last time the State Water Project allocated 100% of requested supplies was in 2006.
DWR Director Karla Nemeth said water supply conditions and "careful management of reservoir operations during this extreme winter" allowed state officials to provide full water deliveries, while "enhancing protections for the environment."
"DWR is moving and storing as much water as possible to the benefit of communities, agriculture and the environment," she said in a statement.
Atmospheric river storm events hammered the state this winter, filling reservoirs that were depleted during the past three years of drought.
As of Monday, Lake Oroville, the SWP's largest reservoir, reached 90% of its capacity and 118% of its historic average. San Luis Reservoir, which holds water for the SWP and the federal Central Valley Project, is at 99% of capacity and 118% of average. As of Monday, Lake Shasta, the largest federal reservoir in the state, stood at 95% of its capacity and 115% of its historic average.
Scheuring said a challenge remains for California to make improvements to its water infrastructure.
"We have to modernize infrastructure to deal with years like this—both in flood-control terms and water-supply terms—in the face of the dry periods that will inevitably follow," he said.
The U.S. Bureau of Reclamation announced that south-of-delta and north-of-delta agricultural repayment and water service contractors will receive 100% of requested water from the Central Valley Project, up from 80% announced in March.
This is the first time many CVP contractors have seen 100% water deliveries since 2017.
"Following two years of 0% allocations, this announcement will provide much needed water to support the district's communities, family-owned farms and hard-working families in the San Joaquin Valley," said Jose Gutierrez, interim general manager of Westlands Water District.
"We must recognize the need to continue preparing for the next drought and future dry years," Gutierrez said in a statement.
He also said the state must continue investing in water infrastructure and refine environmental regulations "so that California is able to capture, transport and store as much water as possible during wet periods to avoid drastic cuts during dry periods."
While CVP water users were pleased with the water supply announcement, not all federal water users received positive news on water deliveries.
Reclamation, which manages the Klamath Water Project along the California-Oregon border, announced this month that water users there would receive only 215,000 acre-feet of water. The Klamath Water Users Association said that allotment represents 60% of the water needed this year for farms and wildlife refuges served by the project.
KWUA President Tracey Liskey expressed his disappointment.
"In a year that is in the top 10% in terms of snowpack, with over 180% of average—and when Reclamation expects to release more than 590,000 acre-feet of water to the Pacific Ocean—we have 60,000 acres of farmland and two national wildlife refuges that are likely to go dry this year," Liskey said in a statement.
Reclamation officials said Klamath Basin received near-normal precipitation this season, yet reservoir inflows remained well below average.
"While winter storms have brought reprieve to much of the West," Regional Director Ernest Conant said in a statement, "the Klamath Basin is seeing a repressed response to rainfall and continues to experience prolonged drought conditions."
The allocation, Conant said, must consider necessary biological criteria for fish listed under the Endangered Species Act. The agency also said it is setting a more conservative year-end elevation for Upper Klamath Lake to ensure that water is available to meet both minimum instream flows for salmon next winter and lake levels for suckerfish next spring.
The Klamath Water Users pointed out that Upper Klamath Lake stores 460,000 acre-feet. Based on the Reclamation plan, KWUA said, "the entire lake (plus more) will be emptied this year to produce temporary flows in the Klamath River. Forecasts indicate that more water will be released for river flows this summer than will flow into Upper Klamath Lake."
The water allocation for Klamath water users, Liskey said, deviates from a plan the agency extended last fall. "If Reclamation was following the interim operations plan, which requires using inflow-specific forecasts from the Natural Resources Conservation Service, the actual allocation should be 285,000 acre-feet," she said.
Reclamation announced $13 million to support drought resiliency programs and ecosystem enhancement projects, including $9.85 million through the Klamath Project Drought Response Agency for contractors who receive a reduced water allocation.
(Christine Souza is an assistant editor of Ag Alert. She may be contacted at csouza@cfbf.com.)
Permission for use is granted. However, credit must be made to the California Farm Bureau Federation